The installation of "drain tiles" to drain wet soils has been used for generations. Today perforated polyethiline pipe has replaced clay and modern equipment has replaced string lines and shovels, but the principal is exactly the same. By inststalling permeable pipes at a slope wet and unproductive soils can be drained and converted into highly productive farm land.
Benefits of Drain Tile Installation
>> Increased yields and profitability
>> Reduced inputs
>> Increased field mobility
>> Low maintenance & operating cost
>> Reduced risk associated with unpredictable weather patterns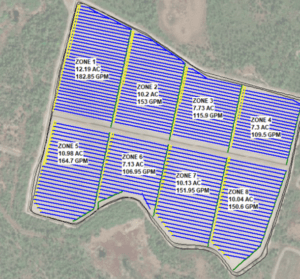 The Agricultural Water Solutions Difference
We utilize the latest technology to survey, design and install today's drain tile system. Each system begins with our technician performing a topographical survey allowing our designers to generate a customized and accurate model of the proposed tile system. In addition to the topographical information our designs account for soil types, crop types, existing & proposed infostructure such as irrigation lines and operational functions. This model can then be reviewed and refined with the customer and finally accurately quoted.
Installation is performed by the industries most qualified installers and overseen by experienced project managers. Our equipment utilizes todays most advanced GPS and laser guidance systems assuring the highest possible level of accuracy.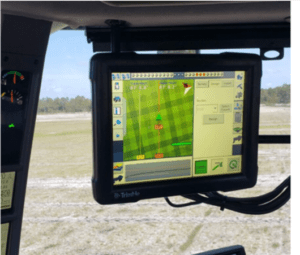 Sub-surface irrigation systems/irri-drain systems
These are integrated systems in which a specially designed drain tile system can be used both for irrigation & drainage. Generally speaking these systems are applicable in areas that utilize seep or flood irrigation. A properly designed and installed irri-drain system is highly efficient and virtually maintenance free.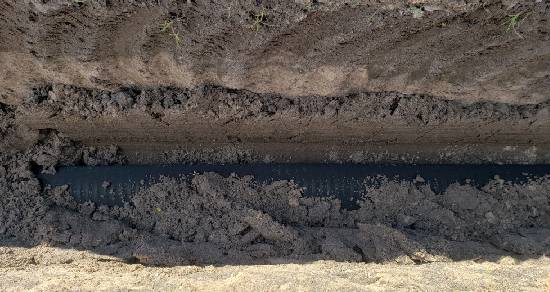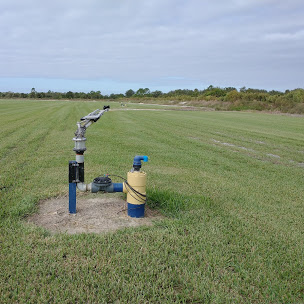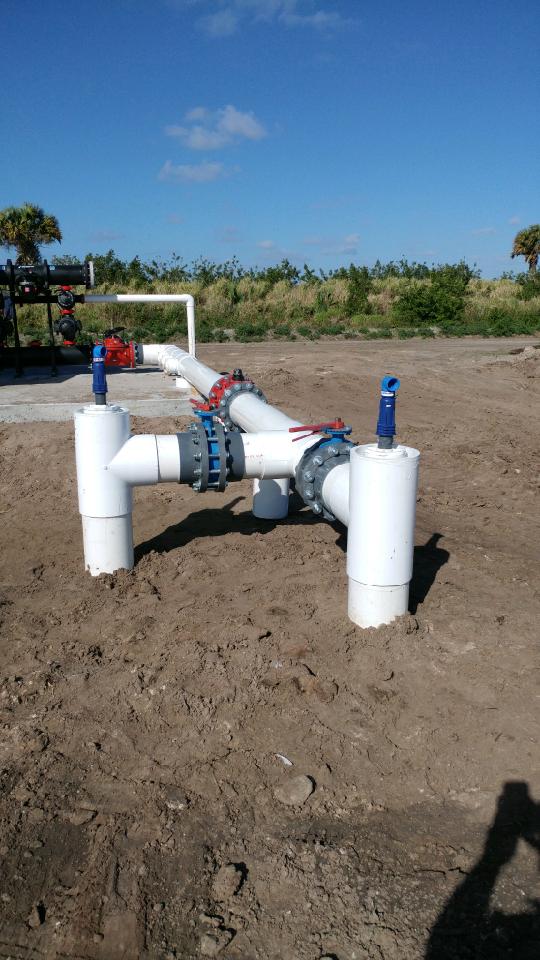 Agricultural Water solutions has experience with nearly every irrigation type and crop in Florida. Our highly experienced installation crews have earned a reputation for quality, efficiency and accuracy.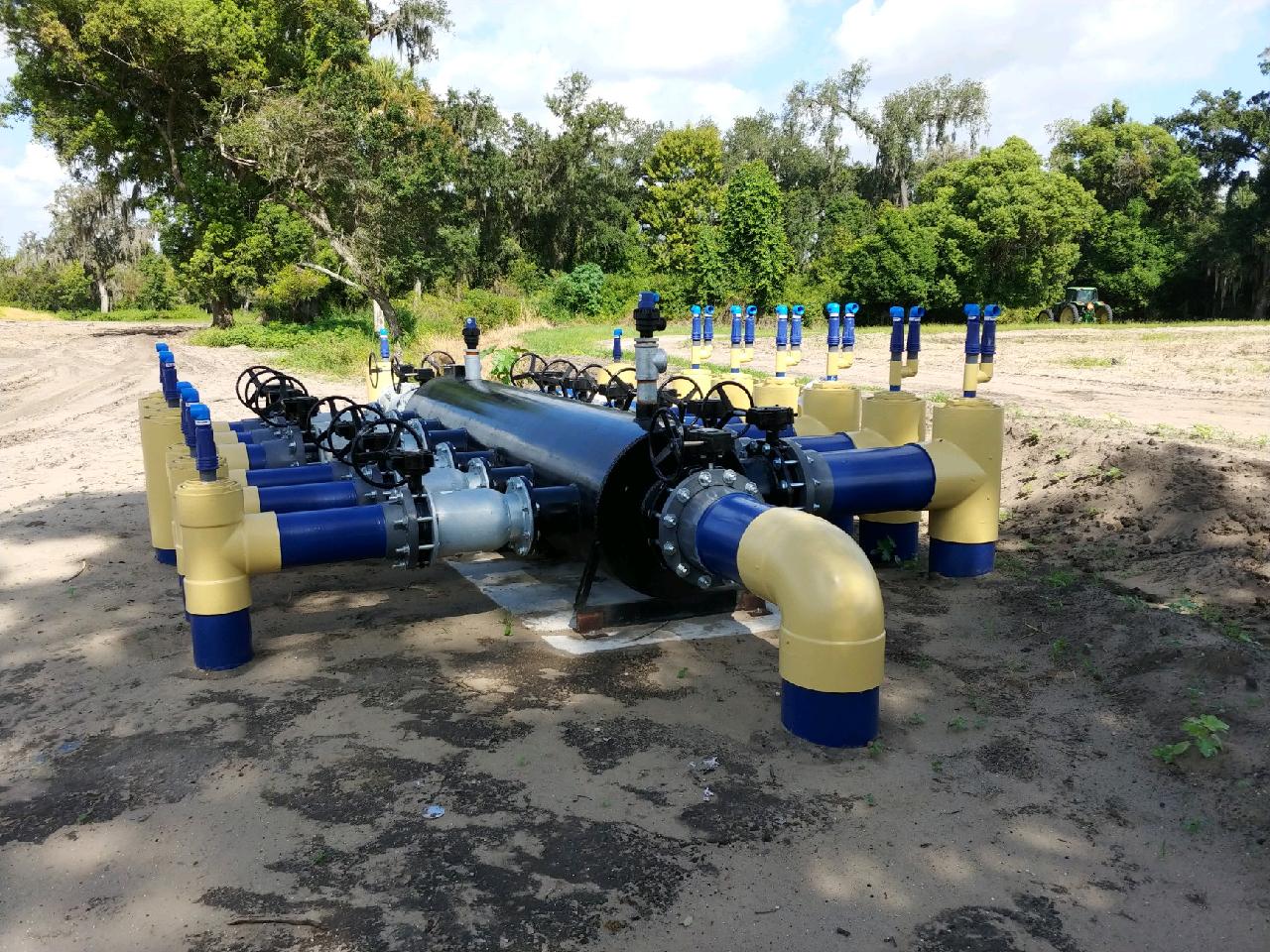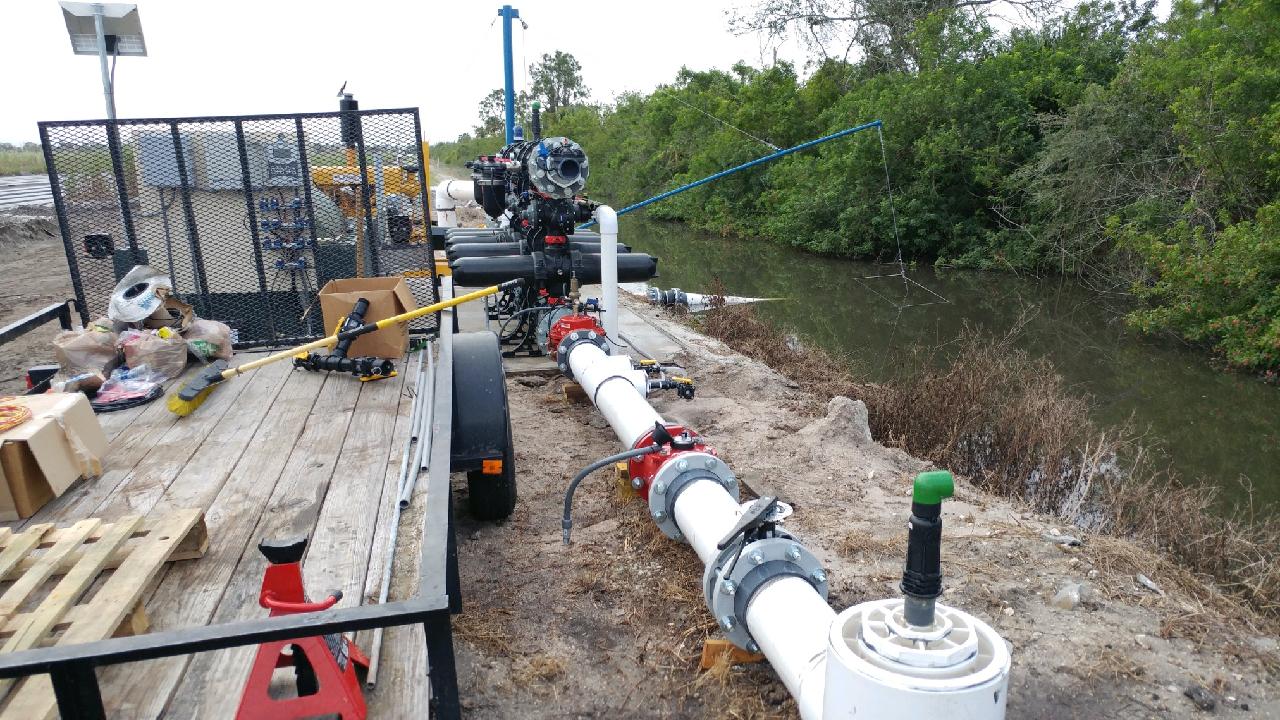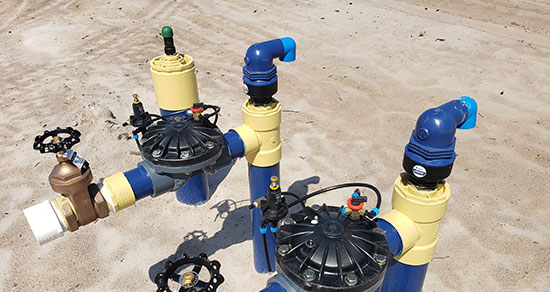 >> Turn-Key system installation
>> Mainline network installation
>> Pump stations/Filtration
>> GPS field layout
>> GPS guided later pipe installation
>> Fertigation
>> Repairs
BLUEBERRY DEVELOPMENT SERVICES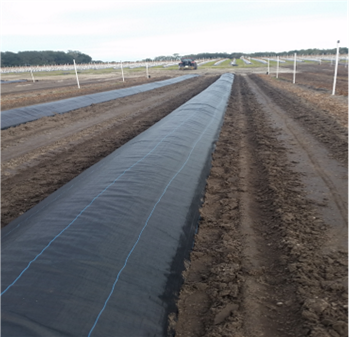 >> Mulching/Soil incorporation
>> Bedding
>> Installation of plastic ground cloth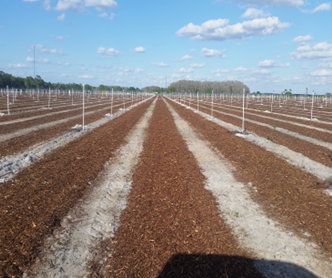 >> Bedding/plastic mulch
>> Custom surveys/AsBuilts
>> GPS guided paint marking